Residential & Commercial Plumbing Repairs
Covenant Plumbing offers residential and commercial plumbing services to our customers. We understand that it is difficult and often impossible to live and operate in a space that has plumbing issues.
Comprehensive Residential Plumbing Services
Clogged toilets happen. Busted pipes happen. If you are a homeowner, you already know that it seems like every time you turn around something needs to be replaced, fixed, or updated. Plumbing issues are not ones you should delay addressing or take lightly. Your home is a place where you should feel safe and secure, and a place where you should feel confident everything is working correctly. We understand that plumbing problems need to be responded to in a timely manner and that is just what we do.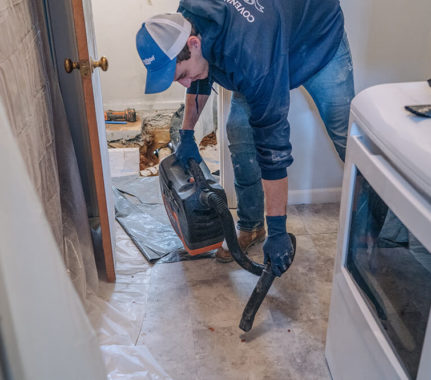 Commercial Plumbing for Your Space
Whether it be a retail, office, or apartment building your maintenance company is responsible for, the experts at Covenant Plumbing will comprehensively handle any plumbing repairs, replacements, or installations. Proper plumbing is essential to business operation. We understand that downtime is not an option for most businesses, so we make sure to respond quickly and fix your problem in the most efficient way, so your employees, tenants, and customers are comfortable and operating at full potential. Contact us today!
Give us a call at 478-745-7436 to schedule a residential or commercial plumbing inspection!
Residential & Commercial Plumbing Capabilities
Our team has the experience and capability to comprehensively handle all of your plumbing repairs, replacements, and installations. We service the following systems and appliances for our residential and commercial customers.
Our team can handle:
Bidet
Dishwasher
Faucets
Filtration systems
Garbage disposals
Garden tubs
Gas line installation/leaks
Hot water dispenser
Ice makers
Ice maker lines
Kitchen sink
Lavatory
Pool heaters/gas lines
Rainwater pumps
Sewer repair and replacement
Stoppage problems for all drain lines
Toilets
Tub valves
Washing machine connections
Water and drain leaks/problems
Whole house water and drain re-pipe
Water heater repairs and replacement, including tankless water heaters