Covenant Plumbing
Service Area
With our office located in Macon, Georgia, we are strategically positioned in the center of Georgia to serve the entire state.
The central location for Covenant Plumbing, dedicated team of dispatchers, and timely response allow us to meet your plumbing needs wherever your home or business may be. We have the reach and capabilities to get to your home or business and take care of any of our wide range of plumbing services.
Our service area includes but is not limited to:
How We Work
Call 478-745-7436 to speak with one of our dispatchers
Dispatchers will diagnose the situation or request an inspection
One of our experienced plumbers will come to your location and start on your plumbing project
If you find yourself in an emergency plumbing situation after hours, you will be connected with our after-hours dispatcher. We operate on a case-by-case basis for calls coming in after hours, but emergency situations will always be handled – and that is our promise!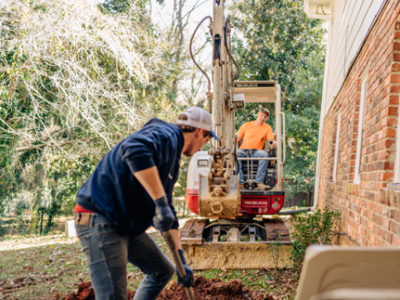 Interested in a service? Call us at 478-745-7436 to schedule an inspection!
Our team can handle:
Bidet
Dishwasher
Faucets
Filtration systems
Garbage disposals
Garden tubs
Gas line installation/leaks
Hot water dispenser
Ice makers
Ice maker lines
Kitchen sink
Lavatory
Rainwater pumps
Septic tank repair/replacement/installation
Sewer repair and replacement
Stoppage problems for all drain lines
Toilets
Tub valves
Washing machine connections
Water and drain leaks/problems
Whole house water and drain re-pipe
Water heater repairs and replacement, including tankless water heaters