The Covenant
Plumbing Team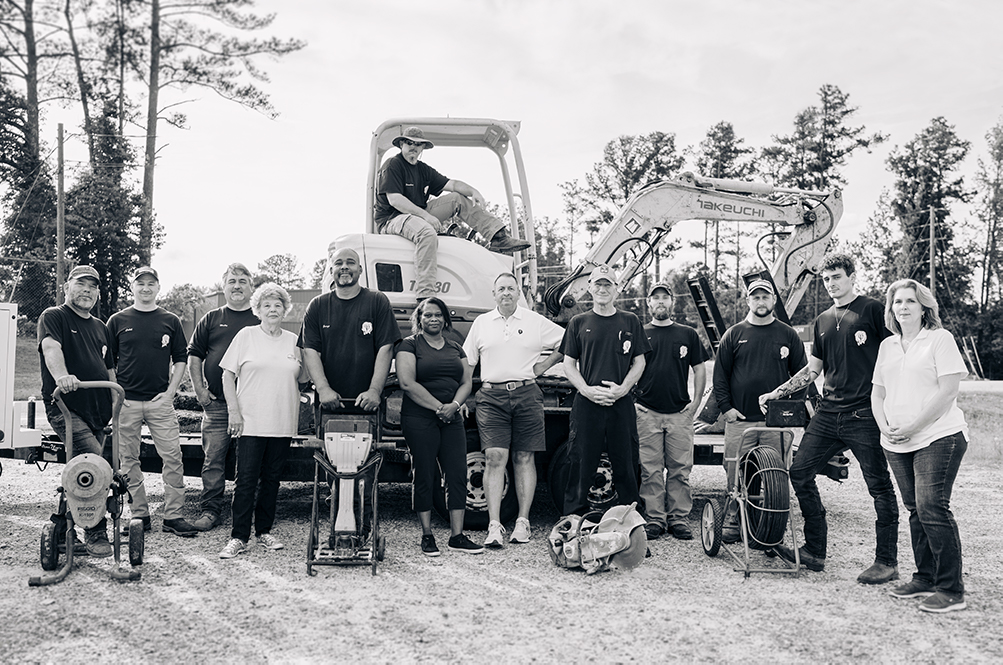 Our plumbers have over 135 years of combined experience. Individually, our plumbers have experience ranging from 10 years up to 37 years for an average of 20 years per plumber.
So, you can be comfortable that our plumbers have the necessary experience to handle all of your plumbing needs!
Our office staff is no different. Our office staff will answer your phone call and if they do not have the answer you are looking for, they will not stop until they find out and get back in touch with you. They are the first to get to our office in the morning and the last to leave. For scheduling, dispatch, and other office tasks, they keep the office running smoothly so you can better benefit from our plumbing services
Our Identity
Some companies identify themselves with a cartoon hero. Others identify themselves with muscular plumbers in overalls carrying a plunger. Still others chose a friendly pet or mascot. While all of these are fine, at Covenant Plumbing, we identify ourselves with integrity, knowledge, experience and hard work. We identify ourselves with the men and women who work hard each day to help our customers with their plumbing needs. We identify ourselves with the symbol of our trade: "Master Plumber".
Let us use our experience to help you with all things residential and commercial, including but not limited to: