Covenant Plumbing offers gas line repairs, replacements, and installation to our residential and commercial plumbing customers. Our team can run gas lines from the meter to anywhere in or outside your home or place of business.
The Covenant Plumbing team is aware of the dangers that come with working with gas lines and pipes. We have years of experience in plumbing services to handle these materials and will ensure you, your family, employees and customers are safe when we are repairing, replacing, or installing your gas line system. If replacement is not necessary, we will work quickly and safely to repair your gas lines and not leave until we are confident the leak is fixed.
We can install gas lines that run to your outdoor heater or fireplace for the winter, to your BBQ pit so you can enjoy outdoor grilling, and even to your outdoor kitchen set up that has a range cooktop. Our team is passionate about efficiently and comprehensively serving you, and we can partner with your contractor during your remodel or new build to handle you gas line and other plumbing solutions. Contact us today!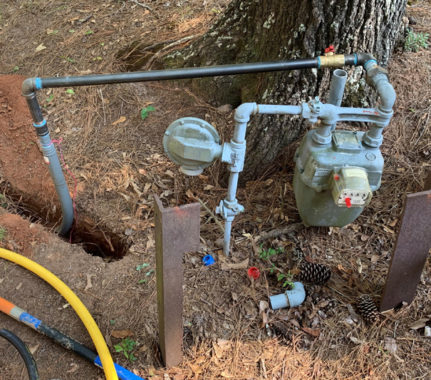 Signs of a Gas Leak
Unusually high gas bill
Smell gas
Dead patches or "air" bubbles in landscaping
Physical symptoms of gas poisoning such as dizziness, headaches, and difficulty breathing
What to Do if You Have a Gas Leak
Get out of your home or place of business as soon as possible
Call 911 to report the leak and they will come check
Leave the space well ventilated with fresh air in the meantime, opening windows and doors
If responders rule it as a gas leak and not critical, call us at 478-745-7436 and we will schedule an inspection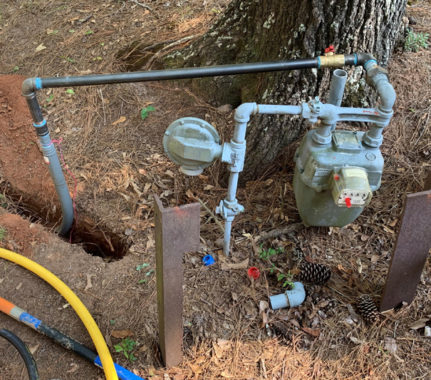 Non-Emergency Gas Line Repair Process
Call our office staff at 478-745-7436 to discuss the scope of the project
Schedule the best time that our team can come to your location
Our team will work quickly and diligently to mitigate downtime
We will follow up with you on our level of service and experience with our team
Give us a call at 478-745-7436 to schedule a water line inspection!